Evertons Ownership Shifts as 777 Partners Steps In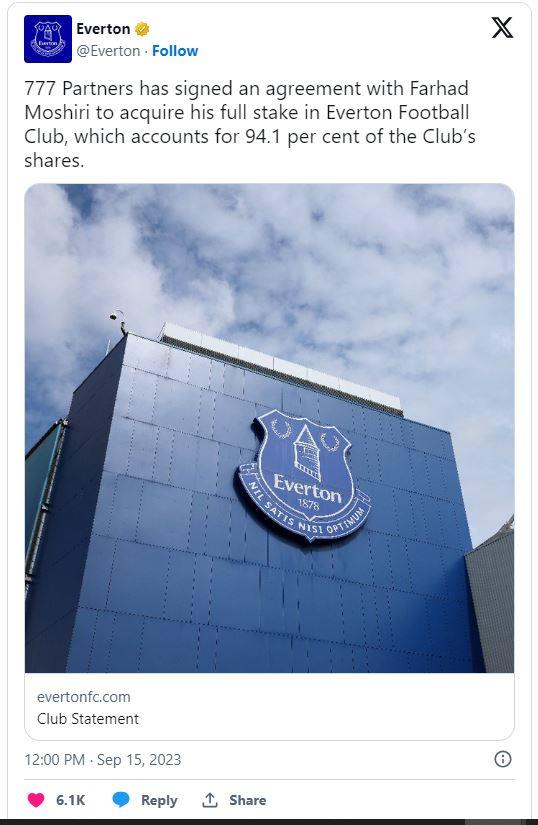 Farhad Moshiri has made a significant decision to sell his ownership stake in Everton to 777 Partners, an American investment firm.
This move comes after a previous deal with another American firm, MSP Sports Capital, fell apart. MSP Sports Capital had initially contributed £100 million towards Everton's new stadium at Bramley-Moore Dock.
H, as it needs approval from the Premier League, the Football Association, and the Financial Conduct Authority, and this has raised considerable attention.
777 Partners, based in Miami and founded by Josh Wander and Steven Pasko in 2015, has faced controversies in the past. The firm has been accused of fraud, which they deny, and one of its founders, Josh Wander, has a past conviction related to drug charges. All these aspects will undergo scrutiny due to the Premier League's more rigorous directors' and owners' test.
This potential acquisition of Everton would be the largest investment in football for 777 Partners, which already owns several clubs worldwide, including Standard Liege, Genoa, Sevilla, Red Star in France, Vasco da Gama, Hertha Berlin, and Melbourne Victory. To pass the Premier League's requirements, they must prove their financial capability to manage the club effectively.
Farhad Moshiri, who has invested more than £750 million in Everton since becoming a shareholder in 2016, acknowledges the changing landscape of football ownership. He believes that the era of owner-benefactors is diminishing, with larger clubs now often owned by well-funded private equity firms, specialist sports investors, or government-backed entities.
Everton's performance under Moshiri's ownership has not met expectations, with the club narrowly avoiding relegation battles, accumulating significant debt exceeding £430 million over five years, and currently struggling in the Premier League.