Inter Milans Future - Zilliacus Billion-Dollar Vision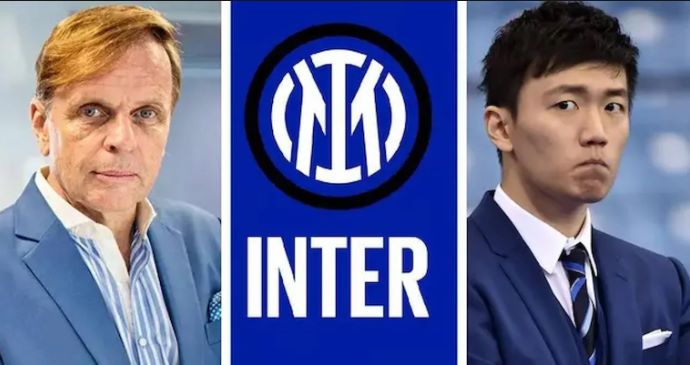 Finnish entrepreneur Thomas Zilliacus has emerged as a prominent figure in the ongoing discussions regarding the potential acquisition of the illustrious Italian football club, Inter Milan. His recent agreement, securing a substantial investment of $2.5 billion, signals a significant step in his pursuit of the Nerazzurri.
Zilliacus, whose keen interest in acquiring Inter Milan has been evident over the past few months, has expressed his intention to utilize a portion of the newly acquired funds to present an '' for the purchase of the revered Serie A giants. Despite previous indications from club President Steven Zhang suggesting an unwillingness to sell the club, Zilliacus is now prepared to formalize his bid to acquire the renowned football institution.
The entrepreneur, speaking via his official platform, XXI Century Capital, formerly known as Twitter, announced the recent financial agreements on Monday morning. "XXI Century Capital has signed agreements for 2.5 billion USD with investors who want to invest in the projects of XXICC," he stated. "We will make an updated, friendly offer for Inter Milan using part of the funds."
Notably, Inter Milan's financial landscape has shown positive developments, as indicated by the approval of their balance sheet for the financial year ending in June 2023.
The club's financial report showed a considerable reduction in losses, plummeting from €140 million to €85 million, marking a noteworthy €55 million decline. Moreover, the total revenues displayed a commendable upsurge to €425 million, with an approximate €60 million increase, excluding revenues from transfers, when compared to the previous year.
President Zhang, while affirming the club's trajectory, highlighted their forward momentum, particularly emphasizing plans for a new club-owned stadium. Despite asserting the club's dedication to progression, Zhang hinted at his reluctance to part ways with the club, stating, "The path we must take together lies before us."
Nevertheless, amidst these statements, it's speculated that Zhang might be open to the possibility of welcoming a minority shareholder. This leaves the situation open for interpretation, leading to anticipation regarding Zilliacus' strategic moves in his pursuit of involvement with the renowned football club.
The developments surrounding the potential acquisition of Inter Milan by Thomas Zilliacus have cast an air of intrigue and anticipation within the football community. As stakeholders and enthusiasts await the unfolding of events, the future of this esteemed football institution hangs in the balance, poised for potential transformation under new ownership.