Manchester Citys Path to Unprecedented Financial Heights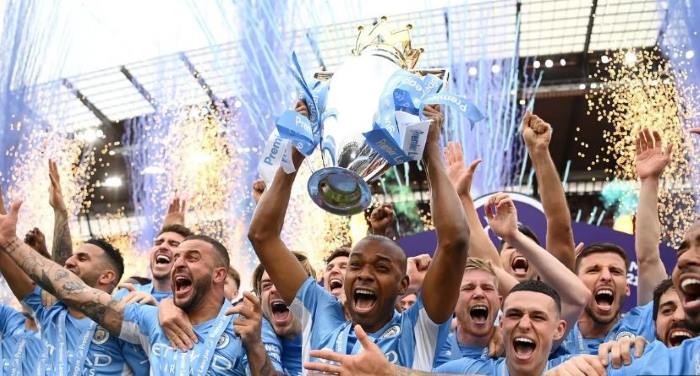 Manchester City has hit a home run in the financial ballpark, scoring a Premier League record revenue of £712.8m for the 2022-23 financial year. This surpasses the recently posted record of £648.4m by Manchester United, marking a substantial £99.8m increase from the previous year.



The club's profit is also hitting new heights, reaching £80.4m, a jump from last year's club record of £41.7m. These impressive numbers follow a season in which Manchester City achieved a historic Treble by securing victories in the Premier League, FA Cup, and Champions League, making them the second English club to accomplish this feat after Manchester United in 1999.



Despite the remarkable financial success, City's revenue still falls short of Barcelona's €990m (£861.43m) recorded in 2019. However, there have been challenges to the validity of Barcelona's figures due to 'exceptional' sums added to the overall revenue.



Manchester City's chairman, Khaldoon Al-Mubarak, pondered on how to surpass their recent successes. He expressed that the solution lies in reinforcing the proven philosophies and practices responsible for their success. Khaldoon emphasized the need to challenge themselves by consistently innovating to attain higher levels of performance, both on and off the field.



The club's financial statement highlights increase in all major revenue streams, with broadcast revenues rising by 20.2% to £299.4m, attributed primarily to their success in the Champions League and FA Cup.



However, the financial report also acknowledges potential risks and uncertainties, including regulatory changes, the performance of the first team, and the 115 financial charges issued by the Premier League in February. These charges relate to alleged breaches of financial rules from 2009 to 2018, and the club could face punishments ranging from fines to expulsion from the Premier League. Manchester City has consistently denied any financial wrongdoing.



Looking ahead, City remains committed to success, with a rising wage bill of nearly £70m, reaching £422.89m. The club is also dedicated to significant financial commitments, with over £262m earmarked for "transfer fees, signing on fees, and loyalty bonuses" if certain conditions are met.