Mbappe Acknowledges Milans Win and Donnarummas Return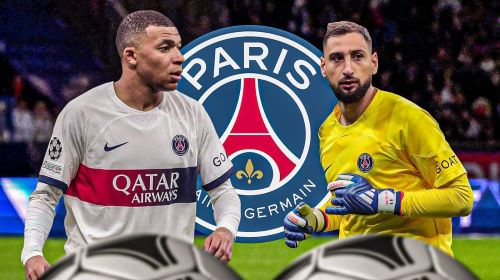 Following Milan's remarkable win against Paris Saint-Germain in the Champions League, Kylian Mbappe, the PSG forward, shared his thoughts on the match, the team's performance, and the reception received by former PSG goalkeeper Gianluigi Donnarumma at the Stadio Giuseppe Meazza.
In a post-match interview, Mbappe acknowledged the strength of Milan's performance and offered congratulations to the Italian side for their victory. Despite PSG's disappointing result, Mbappe gracefully admitted, "The problem is us, when we don't win the problem is always us, we won't look for the problem elsewhere. We fell short of securing a victory; Milan played confidently, and they deserve congratulations for their performance."
The French forward expressed that PSG had hoped to secure a win in Milan but admitted they fell short of their objective. Reflecting on their second-place position in the group after the loss, Mbappe mentioned the upcoming crucial home game against Newcastle, emphasizing the importance of securing a win to reclaim their position.
Mbappe also touched upon the atmosphere at the San Siro, particularly addressing the reception received by Donnarumma, who left Milan for PSG during the summer transfer window. The goalkeeper was loudly jeered by most of the home fans, prompting Mbappe to comment, "There was a lot of noise, and they gave Gigio quite a difficult reception. In my opinion, it might have been excessive, but such situations are characteristic of today's football."
He further expressed empathy, acknowledging the difficulty of the situation for Donnarumma, stating, "The fans do what they want, we can't know what they feel inside. We did our best to support Gigio, and we empathize with the difficulty he faced this evening."
The match, which saw Milan secure a hard-fought 2-1 victory over PSG, displayed the resilience and determination of the Italian team. Mbappe's comments highlighted the sportsmanship and respect for their opponents while acknowledging the challenges faced during the game.
The discussion around Donnarumma's reception sheds light on the emotional complexities present in football and the varying sentiments fans hold toward players, even those who have made significant contributions to their former clubs. Mbappe's words reflect a sense of understanding and compassion for the difficult situation faced by Donnarumma amidst the mixed reactions from the crowd.
Overall, Mbappe's comments encapsulate both the disappointment of PSG's loss and the respectful acknowledgment of Milan's well-deserved victory, adding a touch of empathy towards the challenges faced by Donnarumma during his return to the Stadio Giuseppe Meazza.