Messi Takes the Lead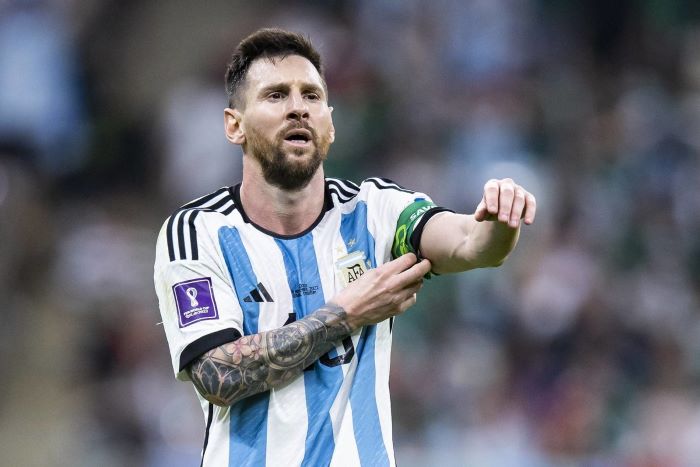 Argentina's winning streak hit a roadblock with a 2-0 loss to Uruguay, putting an end to their 14-match unbeaten run. Captain Lionel Messi is rallying his team for a quick recovery as they gear up for the 2026 World Cup qualifier against rivals Brazil.
Entering the La Bombonera match with four consecutive wins, Argentina couldn't match the goals from Uruguay's Ronald Araujo and Darwin Nunez in the 41st and 87th minutes, respectively. This defeat marked Messi and Argentina's first setback since the 2022 World Cup.
In Messi's own words, he expressed that they had never felt comfortable, emphasizing that Uruguay was a physical team working well, and on the counterattack, they proved to be very dangerous. Additionally, Messi praised the influence of Uruguay's coach Marcelo Bielsa, mentioning that one could observe his impact on the team. Messi pointed out that in all the teams or clubs Bielsa had been involved in, including Argentina, one could see his influence.
Despite the setback, Messi is urging his teammates to bounce back in the upcoming Brazil match, saying, "Today it was our turn to lose. It's a test. We have to get back up and play a great game in Brazil."
With 12 points from five matches, , while Uruguay is in second place with 10 points.
In another gripping match, Liverpool's Luis Diaz led Colombia to a comeback victory against Brazil in Barranquilla. Diaz, whose father was recently released after being taken hostage, scored twice, cancelling out Brazil's early goal and securing a 2-1 win for Colombia.
Brazil faced additional challenges as Vinicius Junior of Real Madrid sustained an injury, prompting his departure from the game after 27 minutes. Diaz, while reflecting on his challenging month, expressed gratitude to his teammates and the coaching staff who had been there for him at every moment. He mentioned that he dedicated the victory to the Colombian compatriots, stating that he was grateful to his teammates and the coaching staff who had always been there for him and dedicated the victory to the people, who deserved it.
Colombia's win pushed them to third place with nine points from five games. In other matches, Venezuela and Ecuador played to a 0-0 draw, and Bolivia earned their first points with a 2-0 home win over Peru. A goalless draw in Santiago left Chile and Paraguay outside the qualifying spots.
As the qualifying tournament unfolds, the top six teams will earn spots at the 2026 World Cup, hosted in the United States, Canada, and Mexico, while the seventh-place team will enter a playoff.