Neymar Net Worth A Closer Look at the Soccer Star Wealth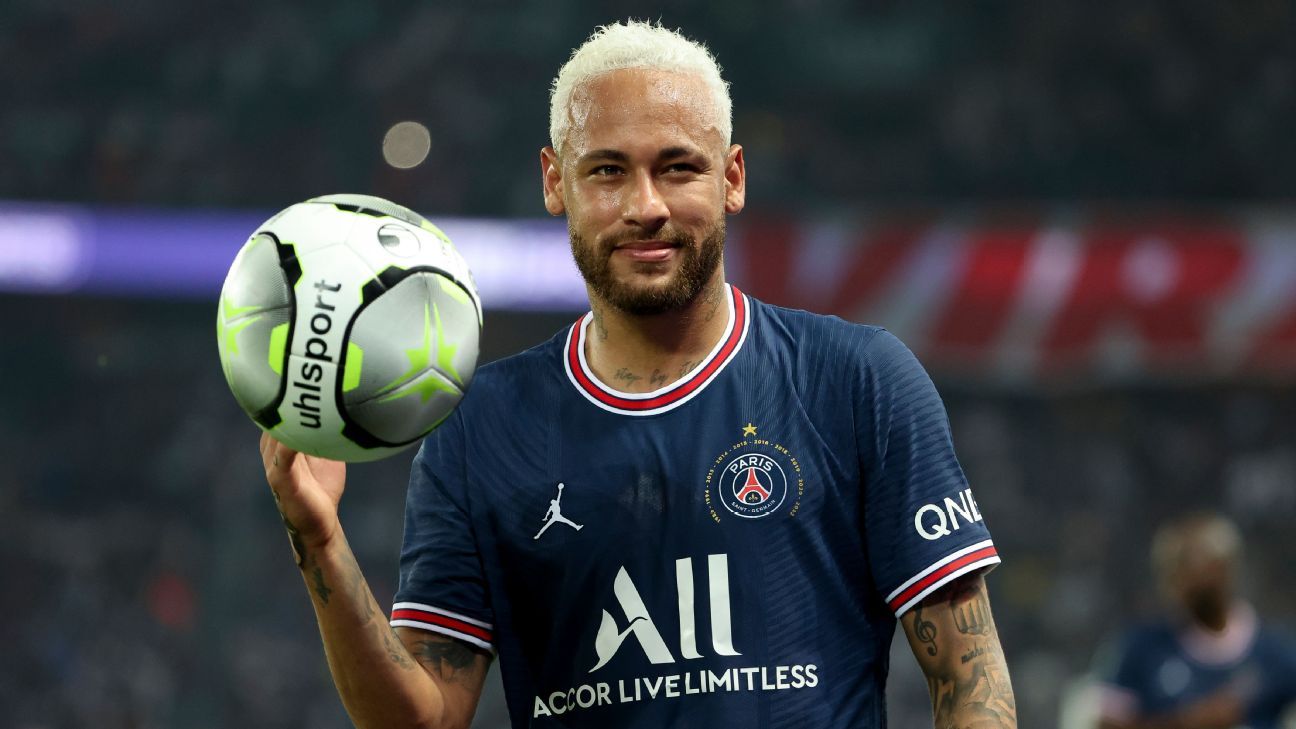 Introduction
Neymar Jr., the Brazilian football sensation, has captured the hearts of fans worldwide with his incredible skills, dazzling dribbles, and goal-scoring prowess. Apart from his on-field achievements, Neymar has also garnered attention for his immense wealth and lucrative endorsement deals. In this article, we will take a closer look at Neymar's net worth, exploring the various factors that have contributed to his financial success.
Early Career and Transfer Deals
Neymar's rise to prominence began at a young age when he joined the renowned Brazilian club Santos FC. It was there that he showcased his prodigious talent, attracting the attention of top European clubs. In 2013, Neymar made a high-profile transfer to FC Barcelona, where he formed a formidable attacking trio alongside Lionel Messi and Luis Suárez. His successful stint at Barcelona earned him numerous titles and accolades, and in 2017, he made another record-breaking transfer to Paris Saint-Germain (PSG) for a staggering fee of €222 million, making him the most expensive player in history.
Salary and Endorsements
Neymar's eye-watering transfer fees have significantly contributed to his net worth. At Paris Saint-Germain, he signed a contract worth a reported €30 million per year, making him one of the highest-paid footballers globally. In addition to his club salary, Neymar has secured lucrative endorsement deals with major brands such as Nike, Beats by Dre, Red Bull, and many others. These endorsements, coupled with his massive social media following, have further bolstered his earnings.
Business Ventures and Investments
Beyond the world of football, Neymar has also ventured into various business ventures and investments. He has launched his own brand, Neymar Jr. Comics, which focuses on creating comic books and graphic novels. Additionally, he has invested in startups and companies, including an equity stake in the popular gaming organization, eSports team OG.
Charitable Initiatives
Neymar has also shown a commitment to philanthropy throughout his career. He has established the Neymar Jr. Project Institute, which aims to provide educational opportunities and support to underprivileged children in Brazil. Through this initiative, Neymar has been actively involved in creating positive social impact and empowering disadvantaged communities.
Net Worth Estimates
While it is challenging to determine an exact figure for Neymar's net worth, various sources estimate it to be in the range of $200 million to $300 million. His multi-million dollar contracts, substantial endorsement deals, successful business ventures, and charitable contributions have all contributed to his impressive wealth.
Conclusion
Neymar's net worth is a testament to his extraordinary talent, marketability, and business acumen. From his early career in Brazil to his record-breaking transfers and endorsement deals, Neymar has built a financial empire that extends beyond the football pitch. However, it is worth noting that his wealth is a result of his hard work, dedication, and the support of his fans. As Neymar continues to excel in his career, both on and off the field, it is evident that his net worth will continue to grow, solidifying his status as one of the wealthiest and most influential athletes in the world.
Read More: BEST FOOTBALL PLAYERS OF ALL TIME