Real Madrid and Barcelonas Shirt Sponsorship Earnings Will Leave You Speechless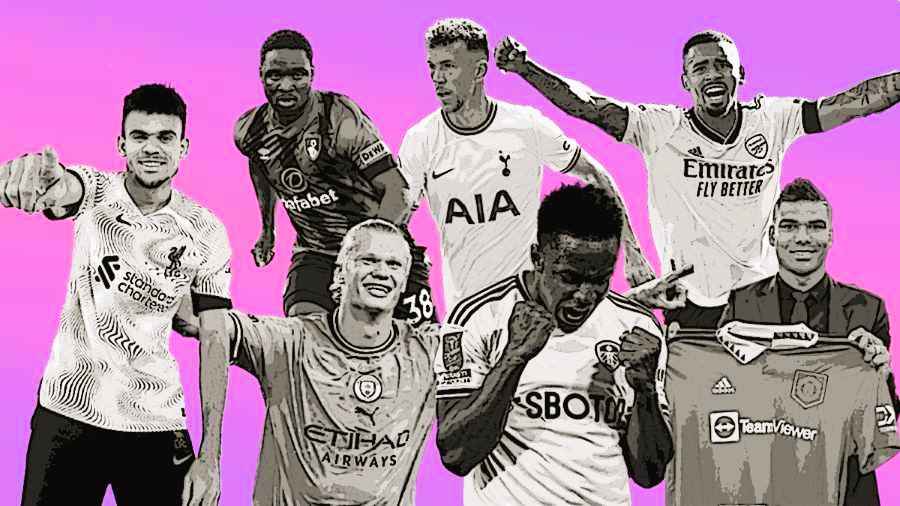 In the world of soccer, the pursuit of talent continues relentlessly, with clubs globally investing heavily in player transfers.
To keep pace with this spending, soccer clubs are diversifying their revenue streams, and shirt sponsorship deals and advertising spaces on jerseys have emerged as lucrative opportunities.
Leading the charge in this arena are Spanish giants Real Madrid and Barcelona, followed closely by Paris Saint-Germain (PSG).
The key question is how clubs can extract maximum value from their jerseys. LaLiga allows up to five advertising spaces on shirts, though many top-earning clubs opt for exclusivity with one primary sponsor.
Real Madrid, for example, prominently features Fly Emirates as their exclusive front-of-shirt sponsor, generating an impressive annual revenue of 70 million euros. Here's a financial breakdown for the top football clubs:
Real Madrid -
(Adidas: , Fly Emirates: )

Barcelona -
(Nike: , Spotify: , Ambiligh TV: )

Paris Saint-Germain (PSG) -
(Nike: Qatar Airways: , GOAT: )

Manchester City -
(Puma: , Etihad Airways: , Nexen Tire: )

Manchester United -
(Adidas: , Team Viewer: )

Chelsea -
(Nike: , Pending: )

Arsenal -
(Adidas: , Fly Emirates: , Visit Rwanda: )

Bayern Munich -
(Adidas: , Telecom: )

Juventus -
(Adidas: , Jeep: , CyGames: )

Liverpool -
(Nike: , Standard Chartered: , Expedia: )
Technical sponsors like Adidas, Nike, or Puma contribute significantly to these clubs' income, with Manchester United being the only contender in the same league as Real Madrid and Barcelona in this regard.
Real Madrid and Barcelona's global popularity, especially in shirt sales, sets them apart. While Manchester United faces recent challenges, it is the only club that comes close to matching the Spanish giants' income from technical sponsorships.
Some clubs have taken unique approaches to boost shirt sponsorship revenue. In Italy, Juventus, Fiorentina, and Sassuolo have secured deals with companies linked to their ownership structures, provided these sponsorships don't exceed a certain percentage of the club's revenues.
PSG, meanwhile, has leveraged creative deals to boost their shirt sponsorship income. Partnerships with Air Jordan and GOAT have propelled revenue, especially following the addition of .
Looking ahead, Manchester United's historic switch from Team Viewer to Qualcomm Technologies on their shirts is set to yield over
This will make them second only to Manchester City in terms of front-of-shirt advertising income.
Chelsea currently stands out as one of the few top clubs without a shirt sponsor. They seek a new, potentially more lucrative deal, leaving fans and the soccer world curious about their next shirt sponsor.
As clubs continue to explore innovative ways to maximize revenue, shirt sponsorship deals remain a critical income source. These deals sustain soccer's financial strength, ensuring it continues to thrive globally. In the ever-competitive world of soccer finance, shirt sponsorships are a significant piece of the revenue puzzle, helping clubs invest in top talent and maintain their competitive edge on the field.